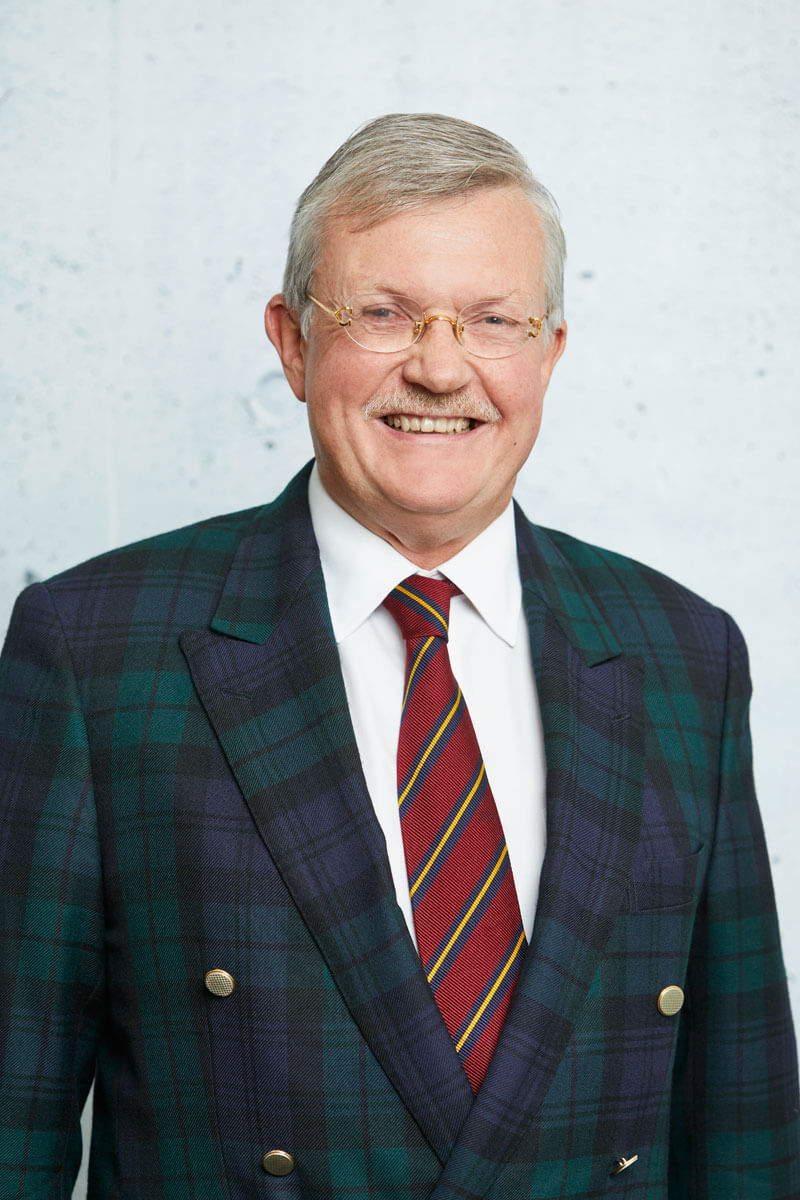 Prof. Dr. Ulrich v. Jeinsen
Partner
Lawyer and Notary in Hannover
Bar-certified specialist for tax law
Bar-certified specialist for international business law

GÖHMANN Lawyers • Notaries
sekretariat.vonjeinsen@goehmann.de
V-Card Download

Born in 1952
Studies at the University of Göttingen
Admitted to the German Bar 1979
Doctorate awarded 1980
Joined the firm in 1982
Appointment as a notary 1995
Honorary Consul for Mexico Lower Saxony since 1992
Honorary professor since 2010
American Association for Justice
Deutsche Gesellschaft für Agrarrecht (German Society for Agrarian Law)
Deutsch-Amerikanische Juristenvereinigung (German-American Lawyers' Association)
American Chamber of Commerce
I. Monographie
Zur kartellrechtlichen Problematik von Kundenschutzklauseln in Austauschverträgen, Göttingen 1980 (Dissertation)
II. Herausgeberschaft
Co-Kommentator Metzger / Zech, Sortenschutzrecht 2016.
Lüdtke-Handjery - Kommentar zur Höfeordnung 11. Auflage 2015 C.H. Beck (Alleinherausgeberschaft)
Landpacht (§§ 585 bis 597), Staudinger-Kommentar zum Bürgerlichen Gesetzbuch, 13. Aufl., 2005 (S. 294-579)
Überleitung zur Landpacht (Art. 219 EGBGB), Staudinger-Kommentar zum Bürgerlichen Gesetzbuch, 13. Aufl., 1996, (S. 1-4)
§§ 315 – 316 c StGB in Frankfurter Kommentar zum Luftverkehrsrecht, "Luftsicherheitsgesetz", herausgegeben von Giemulla und van Schyndel (s. 237-266)
IV. Aufsätze
Schaden: "Schadensersatzklagen in den USA - unbegrenzte Möglichkeiten?, die verfahrensrechtlichen Besonderheiten eines Forum non Conveniens", IWRZ I, 2008.
"A US citizen as Claimant before German courts, Legal aspects of procedural and substantive law issues, Described on the basis of a recent case" (steht zur Veröffentlichung an, 24 Manuskriptseiten)
Das Angehörigenschmerzensgeld – Systembruch oder Fortentwicklung? Recht und Schaden 2008, S 61-68
"Mehr als 60 Jahre Höfeordnung – Rück- und Ausblick", der HöfeO zum 61. Geburtstag, RdL 2008, S. 85-89
"ARE NON PECUNIARY DAMAGES RECOVERABLE IN EUROPE?- A COMPARISON" gemeinsam mit Anna Konert, veröffentlicht im Jahrbuch 2008 der McGill University Montreal/Kanada, S. 311-341
Anmerkungen zu den Urteilen des Bundesgerichtshofes vom 27.04.2007 (BLw 25/06) sowie des Oberlandesgerichts Celle vom 04.04.2007 (7 U 204/06 L), Agrar- und Umweltrecht 2007, S. 363-368
Die Agrarreform 2003 – Konsequenzen für die Vertragsgestaltung, Agrarrecht 2003, S. 293-295
Überlegungen zur Landpacht, Agrarrecht 2003, S. 197-201
Der Concorde-Absturz – Aspekte einer vergleichsweisen Regulierung VersR 2002, S. 30-34
Ein Flugzeugabsturz – rechtliche Aufarbeitung einer Katastrophe, Zeitschrift für die gesamte Versicherungswissenschaft 2001, S. 275-292
Altenteils- und Sozialrecht – Vertragsgestaltung bei der Hofübergabe, AgraR 2001, 369-373
Reform on German Commercial Law, International Business Lawyer Januar 2000, S. 7-18
Rechtsprobleme beim Tätigwerden von Gesellschaften im Bereich der Landwirtschaft, Jahresveranstaltung der Deutschen Gesellschaft für Agrarrecht, Goslar, 1996 (keine fortlaufende Nummerierung, 47 Seiten)
Landwirtschaftsanpassungsgesetz, Agrarrecht 1991, S. 177-181
Zulässigkeit von Kundenschutzklauseln in Unternehmensveräußerungsverträgen, Der Betrieb 1981, 1707 ff.